Once the axes are now adhered was the replacement of the motors of the series. Here you can see the size difference .
Then, the transmission could test sit for the first time .... the art of the matter is they installed so that they also get out again.
Since I can not be mounted directly to the mounting plate the gearbox because it has a too shallow angle I had to think of something and sometimes the simplest solutions are the best.
First I taped off the bottom of the gearbox with tape .
The old mounting plate I have well sanded and degreased.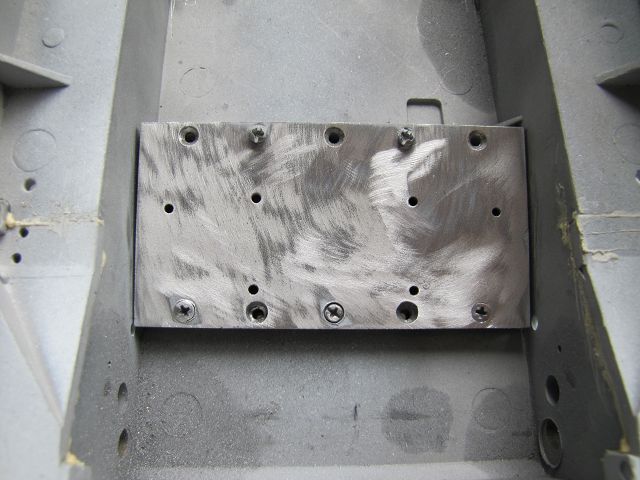 In order now to get a good rest of the gear I use epoxidized kneading . Of these, so just cut off a piece , knead well , but always with gloves and spread it on the bottom of the gearbox.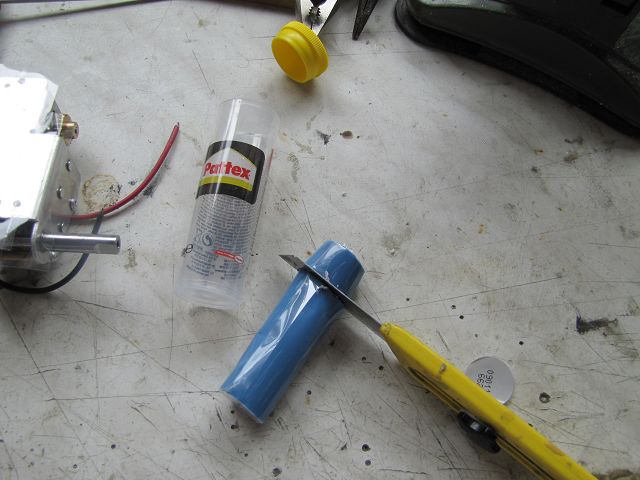 Then you can push the gear into its final position on the mounting plate and align. What you should always do with a gearbox because the kneading epoxy is relatively fast hard.
The adhesive strip prevents sticking of the gear but considers it ever so firmly , that the holes for the new mounting screws should some through the transmission.
After you have added all at least an hour , you can simply pry off with a screwdriver , the transmission and remove the adhesive film . So then what is the new mounting plate.
Throughout the process I repeat with the other gear on the other side .
In conclusion, I still cut the thread into the holes, with 2 per gear are perfectly adequate and mount these .
I then brought up the chains to the conclusion for today.
And I've noticed , however , that I still have to revise something the idlers , but that's just one small thing and then it goes to the first test drive.